Environmentally Friendly Landscapes
The Master's Groundworks specializes in installing, renovating, and maintaining environmentally friendly landscapes for neighborhoods in the Minneapolis and St Paul area. For more than a decade, we've brought our professional landscaping services to homes and businesses. We understand the demands and requirements of urban and suburban environments. We can help you with new or existing landscapes, grading and drainage, foot traffic control, retaining walls, patios, and other outdoor needs.
We provide a full array of landscape services using green technologies and methods that protect and enhance our environment.

Landscape Design Services
Landscape Installation | Landscape Renovation
Retaining Walls | Patios | Annual Flowers
Seasonal Decorations | Snow & Ice Management

The Master's Groundworks provides prompt and efficient neighborhood landscape services. We know how to maximize the space and beauty of your property. Contact us to discuss your landscaping needs. We offer free consultations.
National Weather Service Forcast for Minneapolis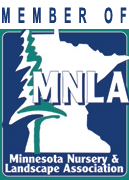 Central Certification
CERT Program

Certified as a WBE & SBE